4/21
The CIT team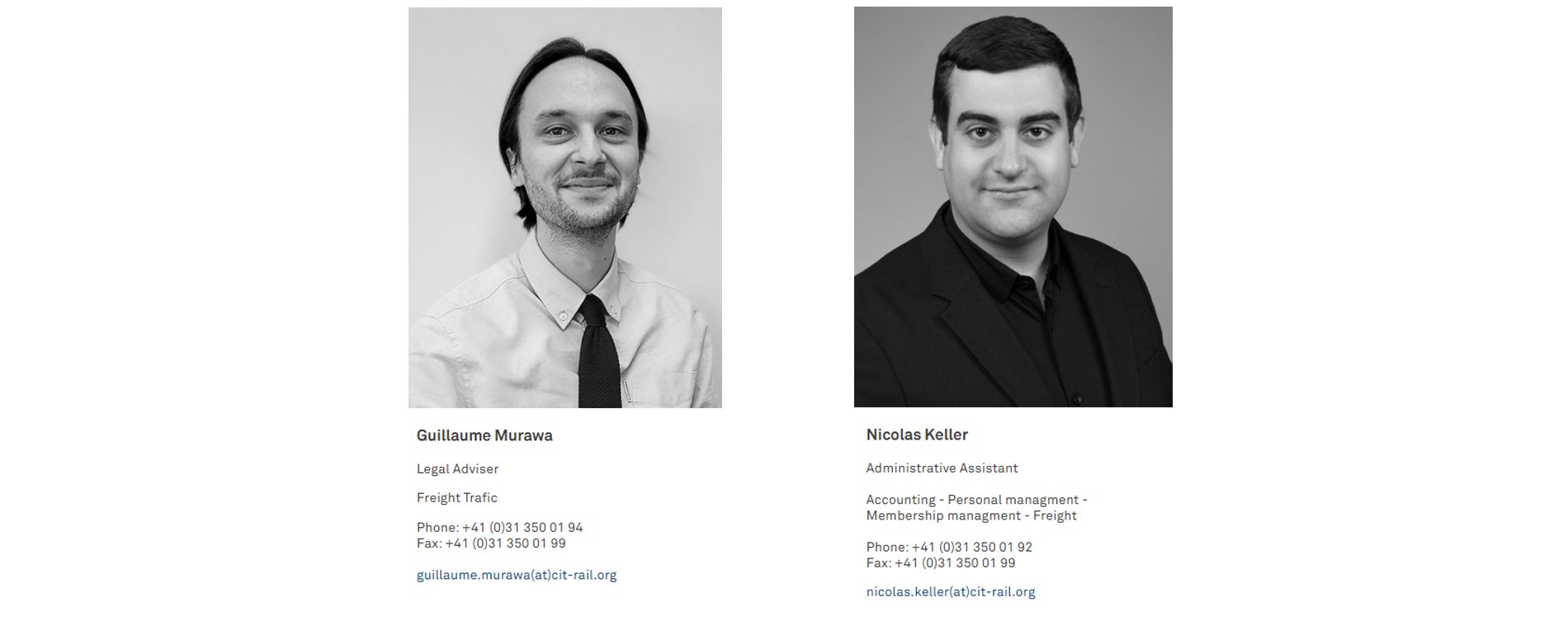 We have the following changes to the CIT team to report:
Sandra Dobler left CIT at the end of October 2021, since when Nina Scherf has taken charge of the Passenger Traffic department on an 80% basis. Nina Scherf also continues to head up the Infrastructure Use department.
Guillaume Murawa has recently joined CIT, and has been in the Freight Traffic department since 1 November 2021.
Claudia Beyeler left CIT at the end of November 2021; she was replaced in her role by Nicolas Keller starting on 1 December 2021.
We wish to thank our departed colleagues for their work during their time at CIT and warmly welcome our new arrivals.